Promo codes grant you special discounts or even free boxes. Learn how to receive, apply or request codes.

Every week, we here at DripDraw release a unique promo code, which are active for 30 minutes. These codes either reduce the price of a specific box or, in some cases, we give them away for free.

What purpose does it serve?
Mouth to mouth propaganda is a proven technique, has paved the way for most of today's successful companies. This method is also our way of thanking you, the customer, for helping us grow this website.
How do I receive promo codes?
To stay updated on the newest promo codes, you just have to follow us on Instagram @dripdrawcom, Twitter @dripdrawcom or Facebook DripDraw: Mystery Boxes, where we post them every Friday.
Where do I enter the code?
To submit a promo code, you must first log in to your account. After that, open the sidebar of our page and click on 'Apply promo code', as seen in the picture below.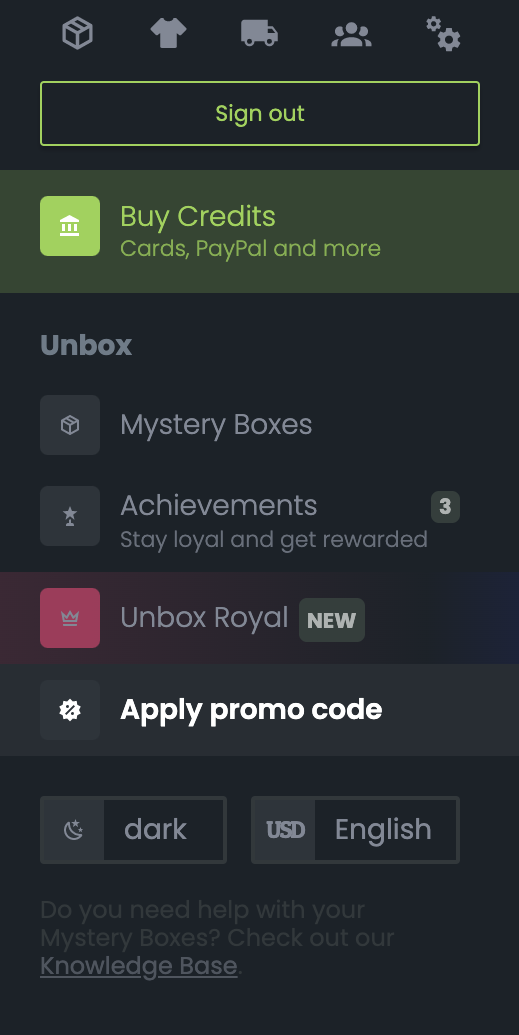 You will then be redirected to a page, where you simply have to type in the code.

Note: Promo codes expire 30 minutes after their initial activation